Red Rock Tours
Adventure Combos
Tour of a Lifetime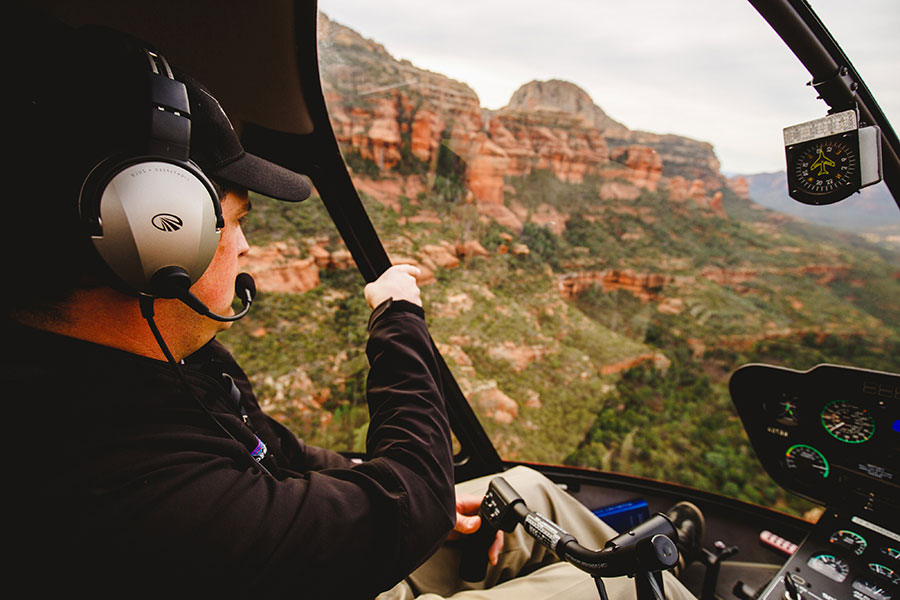 World Class Service
Our reviews speak for themselves
Voted #3 Helicopter Tour in the Nation by USA Today
5-Star Rating and #1 Outdoor Activity on Trip Advisor

Air-Conditioned

helicopters for

cool

summer flights
Local Beer and Wine Provided After Your Tour
Your Experience Captured on Video — Outside and Inside
See It All
Great Visibility
Intimate Heli Tours
Perfect for Couples
Sit Next to Your Loved One
Guaranteed Window Seat
Talk to Each Other and the Pilot via a Headset
Marriage Proposal Packages
Dinner & Sunset Flights Available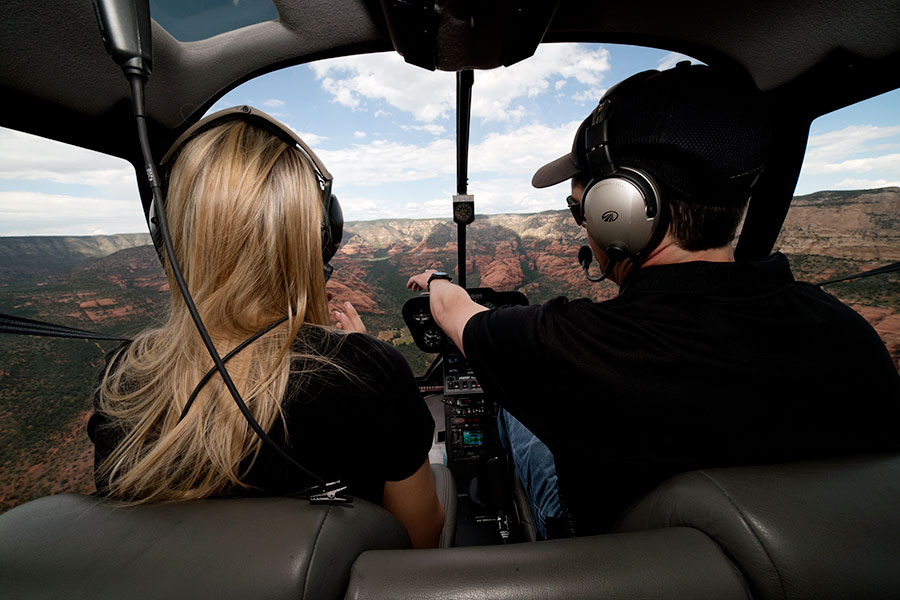 #1

1 of 122 in Outdoor Activities in Sedona
Sedona's premier helicopter tour operator, exclusively offering private air tours and VIP charter flights of the red rocks in our air-conditioned fleet.

Play Video
Our private helicopter tours were voted the #1 Outdoor Activity in Sedona by TripAdvisor customer reviews!

TripAdvisor traveler TripAdvisor | | View on TripAdvisor
Thanks to Jake for an awesome ride!! The weather was perfect and the views were amazing! A "must do" if visiting Sedona!!

TripAdvisor traveler Terrie W | March 18, 2019 | View on TripAdvisor
A great time, great staff( Sergio/Jamaica/Jake) Felt very safe, great views was a beautiful sunny day in Sedona Highly recommend

TripAdvisor traveler Carmel H | March 11, 2019 | View on TripAdvisor
Elite Partner Experiences!
Proud Sponsors
 Elite Partner